Looking for the right home to purchase can really feel like an daunting task and especially for first home buyers this can be really scary. You want your hard earned money to be for the right home for your needs. You want to make sure you are getting the best possible value from the home you are buying as well. Even in the hot Vernon real estate market there are still some gems and deals to be found. You can use our search tools found on our website to search yourself. Or you can feel free to contact us with your real estate questions and let us help you find that Vernon dream home, townhome or condo that you have been dreaming of. Note it does not cost you to contract the services of a Vernon Realtor to help you purchase a home, and you will not be paying more for a home by using a realtor. Often real estate agents can help you negotiate a much better price for the home you are wanting to buy than you could do yourself.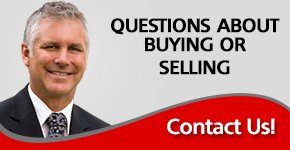 Call Us Now ! 250.869.9119
Connect With Us on Facebook
Testimonials
[RICH_REVIEWS_SHOW num="all"]
Meet the Greg Clarke Team
In the Kelowna and Vernon area real estate market, Greg Clarke is renowned for his hard working "Giving Whatever it Takes" attitude as well as taking pride in integrity, loyalty and professionalism. With over 10 years of local real estate experience, Greg has proven his skills year in and year out as one of the top-producing residential real estate agents in the Vernon area. Having had a tremendous year in 2014 -2017, with sales that are head and shoulders above others. Greg received top honors from Royal Lepage as #11 of over 200 Royal Lepage Realtors in Kelowna. In 2016 and 2017 Greg Received the Royal Lepage Diamond award for top Kelowna Realtor and one of the top Real Estate agents in Canada. This means that in addition to closing more sales and gaining more listings than other agents average he has been able to get new selling listings closed for a higher price than industry average.
Greg is not just a one man show but is a team with wife Sharon Clarke of more than 35yrs. Greg and Sharon are also long time Kelowna residents so they know the Kelowna and Okanagan Valley well as far as knowing what are the best places to live with the best schools and amenities that will allow you to get the most from living the Okanagan lifestyle. With this experience they are able to get you the home that is just the right fit for you and your family and if your selling they know where to price your home to get you the highest return and sell as quickly as possible.  
Why Buy, Sell or List Your Home with Greg Clarke ?
The answer  to that is simple and can be summed up in three words "GREAT CUSTOMER SERVICE"   Greg Clarke excels at great customer service and provides professionalism and hard working attitude and goes the extra mile for all of his clients. He is nearly always connected and gives attention to your individual needs with an immediate response at most times to your phone calls or emails. No matter how busy Greg may be he always has time for his clients. When you list with Greg Clarke you are also getting a strong marketing team with good connections that can get your home sold fast and for the most return and if you are buying his team scours the market to get you the right fit for you and your family.
When you do buy or sell with Greg he also has available a complimentary use of moving trailer which will allow you to save some money and make your move simple and stress free. We also believe in rewarding our fans so ask about our generous referral program where you can earn extra money for referring your friends and family to me.