Looking for the right home to purchase can really feel like an daunting task and especially for first home buyers this can be really scary. You want your hard earned money to be for the right home for your needs. You want to make sure you are getting the best possible value from the home you are buying as well. Even in the hot kelowna real estate market there are still some gems and deals to be found. You can use our search tools found on our website to search yourself. Or you can feel free to contact us with your real estate questions and let us help you find that kelowna dream home, townhome or condo that you have been dreaming of. Note it does not cost you to contract the services of a Kelowna Realtor to help you purchase a home, and you will not be paying more for a home by using a realtor. Often real estate agents can help you negotiate a much better price for the home you are wanting to buy than you could do yourself.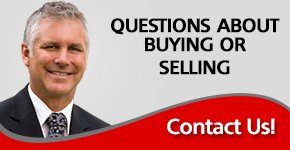 Call Us Now ! 250.869.9119
Connect With Us on Facebook
Testimonials
"
Greg and his wife Sharon are an impressive business team: they are very charismatic, energetic, personable, easily approachable and strongly motivated to assist their clients in reaching their goal in a punctual and always professional manner. I have and will continue to recommend the Clarkes; a team who is sure to exceed anyone's real estate needs and expectations!
"
They put me at ease
★★★★★
"
As a young first time home buyer, I had no idea what I was getting into when I started looking for my house. Greg sat down with me to sort out what specifically I was looking for, then set out to find me that property. We started looking at some listings which gave us both a better feel for what I liked or disliked. From that point, by searching the MLS system and talking with other realtors, Greg found a home a little out of my price range but with everything I was looking for. We viewed the house and it was perfect. From there he helped me go through the process of putting in an offer and negotiating the right terms. Luckily, after some back and forth discussion, we were able to come to an agreement with the sellers just within my budget. I've been living here now for a year and still think it was the perfect choice. Thanks Greg!
"
"
Thank you both so much for all your help in finding us this great home! We are really happy here and are loving the beautiful hanging baskets too so thank you. We really appreciate all you have done and will gladly recommend you!
"
-
Dave and Donna Blackmore
Meet the Greg Clarke Team
In the Kelowna and area real estate market, Greg Clarke is renowned for his hard working "Giving Whatever it Takes" attitude as well as taking pride in integrity, loyalty and professionalism. With over 10 years of local real estate experience, Greg has proven his skills year in and year out as one of the top-producing residential real estate agents in the Kelowna area. Having had a tremendous year in 2014 and 2015, with sales that are head and shoulders above others. Greg received top honors from Royal Lepage as #11 of over 200 Royal Lepage Realtors in Kelowna. In 2016  and 2017 Greg Received the Royal Lepage Diamond award for top Kelowna Realtor and one of the top Real Estate agents in Canada. This means that in addition to closing more sales and gaining more listings than other agents average he has been able to get new selling listings closed for a higher price than industry average.
Greg is not just a one man show but is a team with wife Sharon Clarke of more than 35yrs. Greg and Sharon are also long time Kelowna residents so they know the Kelowna and Okanagan Valley well as far as knowing what are the best places to live with the best schools and amenities that will allow you to get the most from living the Okanagan lifestyle. With this experience they are able to get you the home that is just the right fit for you and your family and if your selling they know where to price your home to get you the highest return and sell as quickly as possible.  
Why Buy, Sell or List Your Home with Greg Clarke ?
The answer  to that is simple and can be summed up in three words "GREAT CUSTOMER SERVICE"   Greg Clarke excels at great customer service and provides professionalism and hard working attitude and goes the extra mile for all of his clients. He is nearly always connected and gives attention to your individual needs with an immediate response at most times to your phone calls or emails. No matter how busy Greg may be he always has time for his clients. When you list with Greg Clarke you are also getting a strong marketing team with good connections that can get your home sold fast and for the most return and if you are buying his team scours the market to get you the right fit for you and your family.
When you do buy or sell with Greg he also has available a complimentary use of moving trailer which will allow you to save some money and make your move simple and stress free. We also believe in rewarding our fans so ask about our generous referral program where you can earn extra money for referring your friends and family to me.
About Kelowna, BC Canada
Kelowna is a city on Okanagan Lake in the Okanagan Valley in the southern interior of British Columbia, Canada. It serves as the head office of the Regional District of Central Okanagan. The name Kelowna derives from the Okanagan word ki\u0294l\u00e1wna\u0294, referring to a male grizzly bear.
Kelowna is the province's third-largest metropolitan area (after Vancouver and Victoria), its seventh-largest city overall, and the largest in the Interior. It is the 20th-largest metropolitan area in Canada. The city proper encompasses 211.85 km2 (81.80 sq mi), and the census metropolitan area 2,904.86 km2 (1,121.57 sq mi). Kelowna's estimated population in 2020 is 222,748 in the metropolitan area and 142,146 in the city proper. After many years of suburban expansion into the surrounding mountain slopes, the city council adopted a long-term plan intended to increase density instead – particularly in the downtown core. This has resulted in the construction of taller buildings, including One Water Street – a 36-storey building that is among the tallest in Kelowna. Other highrise developments have already broken ground or been approved since then, including a 42-storey tower on Leon Avenue which will be the tallest building in the city, and among the tallest in B.C.
Nearby communities include the City of West Kelowna (also referred to as Westbank and Westside) to the west, across Okanagan Lake; Lake Country and Vernon to the north; Peachland to the southwest; and Summerland and Penticton to the south.
Kelowna, BC Canada Neighborhoods
Downtown, Rutland, East Kelowna, Central City, Belgo – Black Mountain, South Pandosy – K.L.O., Southeast Kelowna, North Mission – Crawford, West Dilworth, Mine Hill South, Ben Lee, Landmark, Leathead, Tartan, McKinley, Cultural District, Dilworth – Enterprise, Dilworth, North Central, Athans, Brighton, Oswell, Chichester, Hartman Road, Hollydell, South Central, North End,
Top Sights in Kelowna, BC Canada
Top Experiences in Kelowna, BC Canada
| | | |
| --- | --- | --- |
| Big White Ski Resort | Mission Hill Family Estate Winery | Summerhill Pyramid Winery |
| Quails' Gate Winery | CedarCreek Estate Winery | Tantalus Vineyards |
| Gray Monk Winery | Bear Creek Provincial Park | Knox Mountain Park |
| Ogopogo lake monster | Rail trail bike ride | Lake scuba diving |